What a month! I love writing a beautiful month's recap especially after a satisfying weekend. Though it's really cold and feels like winter already, at the beginning of the month, the weather was considerably nicer and warmer. We didn't miss the chance and we rushed ourselves to the parks and green again. I've lived in a few cities so far but Ankara, autumn does look good on you.
During October 2016 we were like social butterflies. In the beginning of the month, we went to to see a play of the new season. The best play I've seen so far in my life and I feel so bad for not seeing it until this time. The play is Gözlerimi Kaparım Vazifemi Yaparım by Haldun Taner and if you haven't seen it yet, you should really make time for it.
Then I packed again… I swear to God if I have to pack my bags again for the coming months, I'll burn them all! I'll chain myself to the house if I have to. I just want to be at home. For the last 15 days I'm at home and I'm H.A.P.P.Y. You can't imagine the struggle of an upside down routine for a Virgo. Anyways, I was in Istanbul because my sister and her husband went for a quick Germany trip for one week and I was the foster parent of five -not anymore- little kitties. It was a nice one week and it was enough. 
We ate out a lot last month. I regret every time we do it, (not my stomach, though). So in November I want it all to be home-cooked dinner nights.  There may be one or two cheat night meals but I'll religiously stick to the plan. AND NO MORE MUFFINS AND CUPCAKES! 
My official seasonal decorating marathon has just begun! It's not an enormous change like, changing the furnitures, colours of the wall or radical renovations (not that I don't want to) but moving furnitures, switching their places (something important I learnt from Feng Shui), framing new prints, etc. This year I want it to be simple, bare and simple. I don't want all that colourful, tiring crowd around me. Soft colours with a few details, that's it.
Now the weather is cold and the sun goes down quickly, we already switched to winter mode ⇒ which means after dinner couch dates ⇒ which means TV series and movies.  I was the queen of movies this month. 
We had two movie date nights. We saw Miss Peregrine's Home for Peculiar Children and Inferno. I watched a few when I was in Istanbul; Hilary and Jackie and Song of the Sea were amazing! I also watched A Series of Unfortunate Events and Anomalisa.
In our couch dates, we watched the second season of Narcos, Dead of Summer and finally Stranger Things. Well, Narcos is one of our all time favorites. Mr. T and I both love biographical movies, series, documentaries etc. Dead of Summer on the other hand was like a teen series with lots of clichés but then turned into a little gore and I liked it. And Stranger Things really bored me. It reminded me the movie Super 8 which was again super boring. But there was something with the characters I guess, we kept watching it and in the end enjoyed it a lot.
In October I've read four books. As A Man Thinketh / The Path Of Prosperity by James Allen, The Biology of Belief by Bruce H. Lipton, The Little Black Fish by Samad Behrangi and Mindfulness by Mark Williams. 
For November 2016 I have some monthly goals. First of them is to write here more. During last month, I sat in front of the PC with an urge of writing but every single time I got up becoming more disinterested. I want to write and share more. At least I'll try. 
In addition to that, lately I'm back to my old "crafting self" after a long time. I have a few simple things in mind to make and I've taken my crafting box out. Other than that I have other simple and my usual monthly goals:
♥Bake cookies I have new cookie cutters and I want to use them as soon as possible!
♥Movie & Theatre date nights If there's a movie or a play we'd love to see in November.
♥Cook Risotto I also bought Risotto rice a few weeks ago but didn't have the chance yet.
♥Read 3 Books Or more.
♥New Year Card ideas. Traditions, traditions. I think I again want to keep it simple this year.
♥De-clutter A LOT and organize the rooms. There's still a few things left to be done.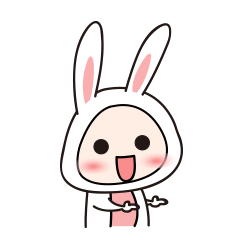 I wish you all a good November. Hope you enjoy the last month of this beautiful season.