September 2016 was sloooow and… weird but also very good. Yet long and slow. After a quick trip to Istanbul, we finally came back home and started to enjoy the ongoing good weather here in Ankara. As it was our fifth wedding anniversary, we were extra motivated.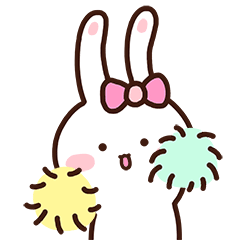 Following our wedding anniversary, we celebrated my 34th birthday. This year it was amazing because we went to a picnic. – A dream has come true- We had been planning a picnic since last summer and finally we had one on my birhtday. As it was the eve of a religious holiday, the city was almost empty, it was beyond fabulous. Besides, exploring the city and spending time in "green" are our favorite things lately.
The next day of my birthday, we again packed to visit our families since there was a 9 days-holiday. Visiting families is the best but at the same time can be exhausting. Though I adore the times I spend with our big family, I think I prefer our little circle; my parents, my sister & his husband and my one and only. And again, I don't have any photos in my phone between the dates 11- and 21 September. I think I should set a reminder.
After coming back to Ankara, we brutally faced the reality; It was not summer anymore and it was cold. This time it was different for me. I always have hard time letting go of summer. Every single year around this time, I mourn over sunshine, summer clothes etc. This year for the first time I felt differently. I was like ready for Fall. Moreover I was excited, still am. And is there a better place to withness this beautiful season other than nature? So the next weekend we found ourselves again in the middle of green.
In September, between trips and celebrations we ate out a lot. I tried to balance my diet but when you miss home, you miss your kitchen and cooking together is something we really enjoy with my husband, so that we set up a sound system in the kitchen are able to turn it to a dance floor immediately. 
During September I was able to read three books. This wasn't happening for a long time. First I read  Get Anyone to Do Anything by David J. Lieberman. Then I read Tuesdays With Mori by Mitch Alborn and lastly I AM by Howard Falco. 
We finished watching Animal Kingdom and started to a new mini-series; The Night Of. I also watched Catch Me If You Can and Transcendence while Mr. T was far far away from home. For October, Narcos' second season is in our list. 
I wish everyone a beautiful October. I hope you all enjoy this beautiful season like we do. We've already started to fill our agenda for the new month.